ESG Playbook's flexible and intuitive sustainability software solutions
The time is now to get ESG right. Accelerate your sustainability journey.
Build a successful ESG strategy by collaborating, monitoring and reporting at scale, engaging with your audiences, and measuring valuable performance metrics.
SFDR Reporter
The SFDR aims to improve transparency and create equal competition
EU Taxonomy Reporter
EU Taxonomy aims to reward And promote ESG and Sustainability
SASB Reporter
SASB aims to develop and disseminate sustainability accounting standards that help public corporations disclose material, decision-useful information to investors
Carbon Reporter
GHG Protocol establishes comprehensive global standardized frameworks to measure and manage greenhouse gas (GHG) emissions from private and public sector sector operations, value chains and mitigation action
Materiality Matrix
ESG materiality is calculated by determining what would be needed to execute the business plan or avoid negative consequences. This is often referred to as a "risk matrix" in which companies prioritize risk based on its likelihood of occurring and the severity of its impact.
DEI Reporter
Diversity, Equity, and Inclusion, or DE&I as it is commonly referred, is a phrase that broadly outlines the efforts an institution takes to create a more welcoming environment for people of less-privileged identities.
Supply Chain Reporter
Supply chain ESG is an approach that accounts for the entire footprint of your operations. It means seeing deep into the supply chain to understand where materials come from, whose hands touch those materials, and the journey they take from around the world to reach processing at your sites.
Peer Benchmark & Comparison
ESG benchmarks provide a way to systematically evaluate the performance of certifications, voluntary standards, companies, or other entities. The goal is to better understand a building's performance, implement various sustainability measures, or to work towards reducing environmental impact.
Streamline your ESG reporting process
Automate your data collection through manual and automated data collection tools that gather data and content from across your network.
Data automation processes filter, cross-check, audit and trace user input. Users are automatically prompted to enter new data and add supporting documents, where necessary. In addition, the platform is very user-friendly and provides guidance is at each step, when you need it.
Intelligent workflows allow your key point of contacts to seamlessly monitor the data collection progress and automate requests for information, as needed.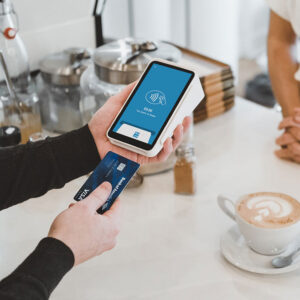 Measure and monitor your ESG performance (both risk and opportunities) and get valuable real-time insights with analytics and dashboard tools.
Select the metrics that are significant for your ESG strategy. Metrics can be selected from your materiality assessment or any framework you may be using (SASB, GRI, CDP, etc).
In addition, you can customize calculation methodologies and generate KPIs automatically. KPIs can also include forecasts to better identify ESG risks and opportunities.
Mix and match frameworks to create your optimized ESG strategy and leverage your competitive advantage.
Create multiple reports based off your selected frameworks, or your create your own template using the work sheets and templates available through the platform.  Select and gather your data and easily add your own texts and brand visuals.
For data reliability and accuracy, the platform includes cross-check traceable and auditable data flows.
Take your sustainability reporting to the next level and centralize your data on one seamless, scalable and smart platform.
Engage and communicate with your shareholders using your dedicated sustainability portal to share your future strategy as well as your performance through interactive charts.
ESG Playbook is secure with granular roles and permissions, which allows you to completely control the flow of data as it is entered and approved in the platform.